Lil Wayne's "I Am Not A Human Being II" Track Listing

Lil Wayne's next album, "I Am Not A Human Being Part 2," drops March 26th.
via YoungMoney
The post Lil Wayne's "I Am Not A Human Being II" Track Listing appeared first on RealTalkNY Brought To You By Nigel D..

Remembering Arnell Starr – Atlanta Music Legend Laid To Rest… [PHOTOS + VIDEO]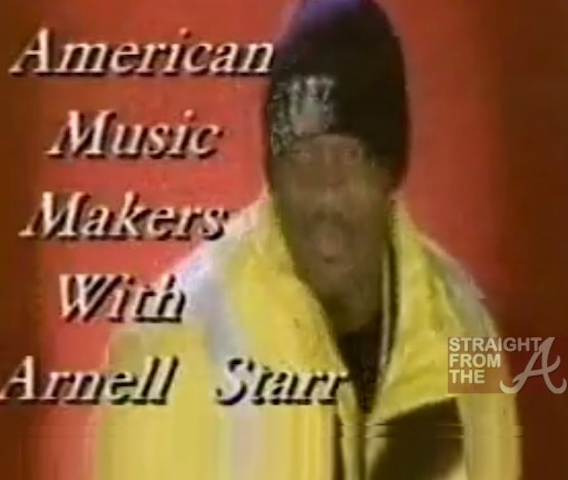 Arnell Starr, an Atlanta music industry icon was quietly laid to rest over the weekend.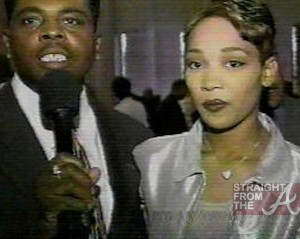 Funeral services were held on Saturday (March 1, 2013) for Starr, who is known around Atlanta has the host of "American Music Makers" and "Planet Rocks," two popular 90′s television shows that featured music, videos and interviews of up and coming artists.

Details + flashback video of Starr's "America Music Makers" below… (more…)
StraightFromTheA [SFTA] - Atlanta Entertainment Industry Gossip & News
Related Articles

New Video: Nelly – Hey Porsche

If you chant "Flo Rida" three times in a bathroom mirror the Spirit Of 1999 conjures up a brand new Nelly single that sounds like a shelved track from LFO's debut album. Give it a try this week. For now, watch the man Ashanti put her credit score on the line for only to get Applebottom velour sweatsuits and heartache in return rev up his engine in the music video for "Hey Porsche" below.

Halle Berry: On The Promo Trail With Morris Chestnut

The trailer for Halle Berry's new flick 'The Call' looks like a Lifetime movie.
Not the type that makes your mother place an out of order sign on her back for the remainder of a lazy Sunday afternoon following church service. But the type that airs at 1PM on a regular weekday that yield zero lessons on matters important to the pussy population, like how to conceal a pregnancy or the proper disposal technique for a cheating spouse's dead body.
Do not want.
In the film due in theaters on March 15, Berry stars as a veteran 911 dispatcher who receives a call from a girl who has just been abducted and must confront a killer from her past in order to save the girl's life. I guess, Queen.
Fans of the 46-year-old actress should perk up current buzz around Tinseltown. Rumor has it that Berry is "90% certain" that she will reprise her role as Storm in the upcoming installment of the X-Men series, which is due to begin filming this April.
Check out Berry and her 'The Call' co-star Morris Chestnut at the premiere of the flick in Chicago and screening in Miami.
BECAUSE I LOVE YOU:

Swerve – Pay Day: Something's Gotta Give (Video)


Deniro Farrar – Fears

Deniro Farrar teams up with producers SXMPLELIFE for the first official single off his upcoming EP, The Patriarch. Take a listen below and hit the jump for a look at the project's artwork.

C-JEEZ – Therapy (Video)

The uHN member tries his hand at A$AP Rocky's "1 Train" posse cut.

J. Cole Speaks On Kendrick Lamar Collaborative Project… Again (Video)

For the 9834th update on the mythical joint project from J. Cole and Kendrick Lamar, Cole reveals to MTV that the two already have "too many songs" complete and that it's still coming. And the more I think about the project, I'd rather them wait until it's perfect (or as close to perfection as they can get it) before it's release. I understand the ADHD lifestyle that the internet has brought upon us, but why settle for average? Just to get it earlier? There's plenty of music from both Cole (Truly Yours EP, "Power Trip" with Miguel) and K. Dot (GKMC) available now that can suffice IMO. Hell, there is a ton of music from other artists that can get play in your speakers until the time is right. Patience is a lost virtue.
PREVIOUS: J. Cole Speaks At Harvard University (Video)

Rihanna's "Pour It Up (rmx)" to Feature 2 Chainz, Juicy J, Rick Ross, T.I. & Young Jeezy?

As expected (to anyone with a hint of common sense), Rihanna's Mike WiLL Made It produced banger is set to have an all-star remix on the horizon. According to ThisIsRNB, RiRi has enlisted 2 Chainz, Juicy J, T.I. and best buddies Rick Ross and Young Jeezy for the official remix to her Unapologetic single. If this all holds true, who do you think will have the best verse? The way T.I. has been going in lately, my money's on the Trouble Man.

SaveMoney (Chance the Rapper, Kami De Chukwu, Tokyo Shawn, Vic Mensa & Caleb James) – Seppuku

Originally heard on illRoots' Radio Volume 3 last week, the Chicago collective now release the CDQ/tagless version of their Nez & Rio produced gem.

A 2Dope Weekly Recap v.18 (Mixed by Bootleg Kev)



Click to see Beyonce's GQ cover shoot.
Volume 18 of our ongoing weekly recap series with Bootleg Kev features new music from The-Dream, Kendrick Lamar, Chance the Rapper, THURZ, Add-2, Joey Bada$$, Big K.R.I.T., Trey Songz, ANTHM, Jared Evan, Statik Selektah, 50 Cent, Skyzoo and much more. Hit the jump for the tracklist, stream and download link.


01 The-Dream – Slow It Down f. Fabolous

02 Young Scooter – Colombia Good (rmx) f. Rick Ross, 'Shit & Gucci Mane

03 King Los – King

04 Roc Marciano – Bruh Man

05 Chance The Rapper – Acid Rain (prod. Jake One)

06 THURZ – Gravedigger f. Willie B & Glasses Malone

07 Soul Khan – Iron Galaxy Freestyle

08 Add-2 – The Almighty Add-2

09 ANTHM – Black (Waves)

10 Jared Evan – Uma Thurman f. Lil Fame (prod. Statik Selektah)

11 Crooked I – Minority Report [Unreleased]

12 GrandeMarshall – Tastykake (Still Poppin')

13 Joey Bada$$ – Underground Airplay f. Smoka DZA & Big K.R.I.T.

14 The Procussions – Today f. Shad

15 Trey Songz – Fuckin' Problems (rmx)

16 Ace Hood – They Trippin'

17 J57 – Days Still Turn to Night f. Brown Bag AllStars

18 Czarface – Savagely Attack f. Ghostface Killah

19 50 Cent – We Up f. Kendrick Lamar & Kidd Kidd

20 Meek DeMeo – Hallucingen f. Ab-Soul

21 Skyzoo – Ticker Tape Parade

22 The Black Opera – Queen of Hearts f. Mayer Hawthorne

23 ANTHM – 1 Train Freestyle
DOWNLOAD: A 2Dope Weekly Recap v.18 (Mixed by Bootleg Kev)